Avoid expensive address correction fees using our new free service
How to avoid address correction surcharges in the US and Canada
Address correction fees of $14.50 or more are unexpected and expensive.  Using our new service can help alleviate that by flagging invalid addresses, missing apartments or units and P.O. Boxes.
We understand that as a merchant you are shipping to the address provided and that platforms like eBay don't validate addresses upfront leaving you as the merchant exposed.  In a effort to avoid these fees and help our merchants we have deployed our team to build a service to prevent the correction fees before they occur.
Take a moment to try out the service and let us know if you have any feedback, we are always looking for opportunities to improve our platform stop adjustments before they occur.
To enable address validation please follow the steps below:
Click the welcome button in the top right section of the app
Click "Settings"
Navigate to "BETA: Address Validation Service" and select "Enabled".
Click "Save Settings"
You're done!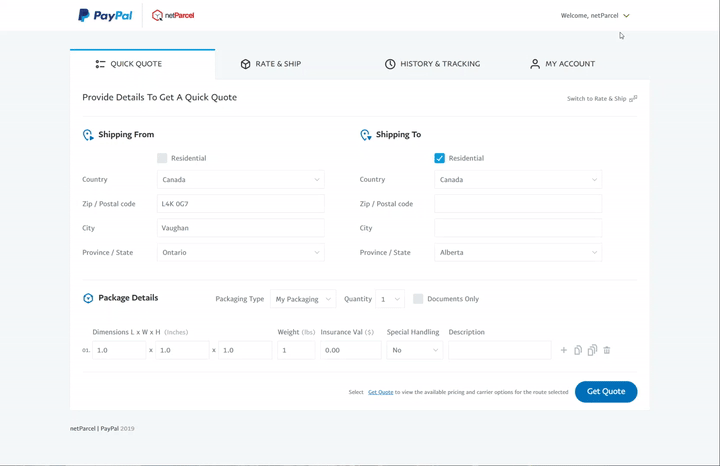 A strategic and digital marketer, Lee has been in the online space for almost a decade working for successful, big brand Canadian retailers. Lee brings a wealth of marketing and eCommerce expertise to netParcel. She is passionate about social media and has been looking for cheaper ways to ship all of her online purchases for years. Lee has two young boys that add just the right amount of chaos to keep life exciting. She can be found on her smartphone and cooking -- almost always at the same time.